Grizzled Veteran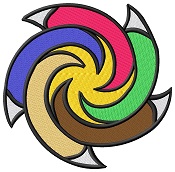 Joined: Sun Apr 20, 2003 5:28 pm
Posts: 2598
Location: Bend, OR
Started Fighting: 0- 8-2002
Realm: Babylon
Unit: Catalyst
Favorite Fighting Styles: Terrible. Tickler of the Tail
To all my Belegarth Friends, if you've been wanting to help do something at a Chaos Wars in a more managing role.
I need all the help I can get.

I'm looking for sub-coordinators (Not the "HEAD" but working under him/her) for anything you can think of. Weapons Check, Heralding, Feast, Security, and Night Life.
I need people that don't want to think of how to do the things, but rather help get the things done.
This isn't for signing up for a "shift" (Thats later) this if for helping to ensure things like that get's done.

No offer will be refused, many hands makes light work.

_________________
Runner of Western Wars
Member of the Order of the Raised Goblet


Check PLUS!