Greetings all. I sell PVC bows for use in LARP combat. They have a draw weight of about 25# Nothing fancy, but tough and reliable.
Overall, tip to tip, the bow is just under 5' long, string is made of wax treated clothesline.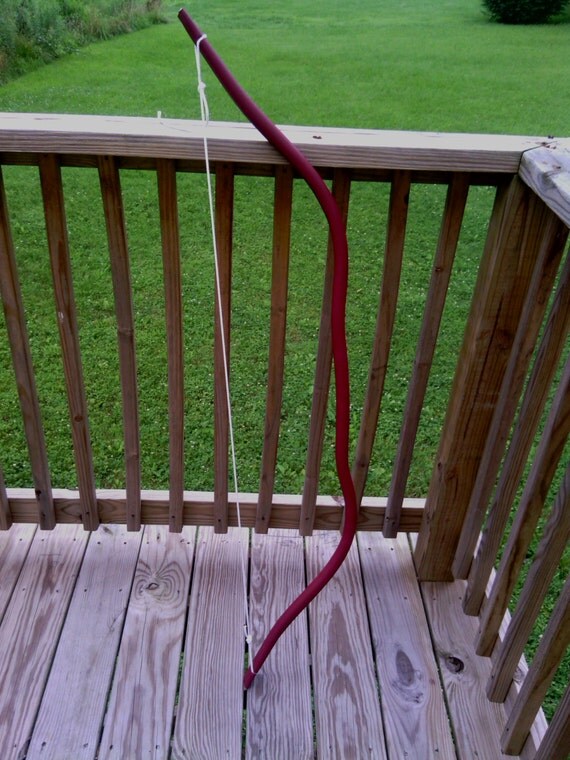 $15 for unpainted, $20 for painted. Color selection is currently limited to burgundy black and blue.