I will be taking orders for bracers done in this style.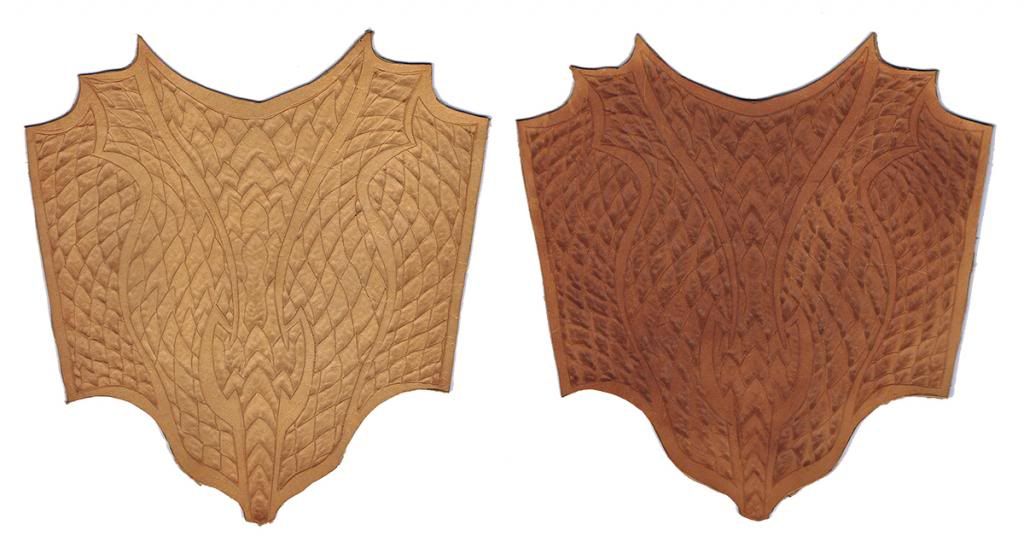 These are hand crafted and tooled to resembled layered scales. The left picture is the dried final result the right picture is the effect while still damp from tooling.
The leather will be 12oz thick for armor rating quality. Individual sets will vary in pattern and style for originality of the wearer. No two sets will be alike. They will be completed with eyelets and leather tie laces.
Variable Options
-Over-All Size
-Color
-Shape of Scales (single point, double point, round)
Contact me if you're interested.
Pricing may vary as design complexity and color may affect the price.
If you have image manipulation skills you may use this template as an overlay to show what color swatch you would like on your order.