Grizzled Veteran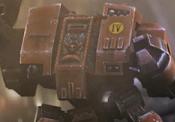 Joined: Sat Oct 01, 2005 11:26 pm
Posts: 5476
Location: Elgin, IL (Dunharrow)
Started Fighting: 0- 5-2001
Realm: Dunharrow
Unit: Clan of the Hydra
Favorite Fighting Styles: Bat and Board, Archery, Spear
I don't know how the system works that send an E-mail when you get a pm, but would it be possible to include the message, or at least just who it's from, in the E-mail?

I check my e-mail from my phone probably 20 times a day.

Live journal shows me the message, tells me who sent it, and gives me the option to reply right from the E-mail. That's flippin amazing.

Myspace at least tells me who it's from. Some messages can wait, others are a little more important, and just jumping at every message sucks.

It it workable?

_________________
King of Dunharrow
Commander of Clan of the Hydra
Biggy Biggy J
Rather Large James
James of Enviable Girth
Jimmington