Become One With the Wind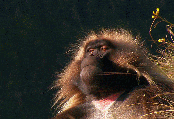 Joined: Sat Apr 05, 2003 4:20 pm
Posts: 5954
Location: Cedar Falls, IA
Started Fighting: 01 Apr 2001
Realm: Nan Belegorn
Unit: Hellhammer
Favorite Fighting Styles: Sword & Board
Pronouns: He / Him
In order to have your event listed in the 'Belegarth Events' sticky, you must include a few pieces of information in your post.

Post Title: Must contain the name of the event and the date(s)
Body: You must have the dates, the location (Don't forget City/State - not everyone is familiar with event sites by park name alone) and any cost info.

These things will get your event added to the list. I recommend as much information as you can put in - it'll clear up headaches and make it easier for people to get to your event, but that's the bare minimum to be included.

You must also (generally) be using Belegarth rules to be on the Belegarth event list. If you're hosting another game's event, feel free to post, but know that you won't be added to the list.

Shoot me a PM with any questions.

_________________
- Derian -

"An octopus has eight arms, three hearts, five *, two Super Bowl rings, a beak, and the power to solve crimes."